Welcome to Black Gold's ATS Operations website. Please watch this space for announcements, requests and general information.
 

  

Meeting Calendar
No scheduled meetings in June.
2021-22 Annual Report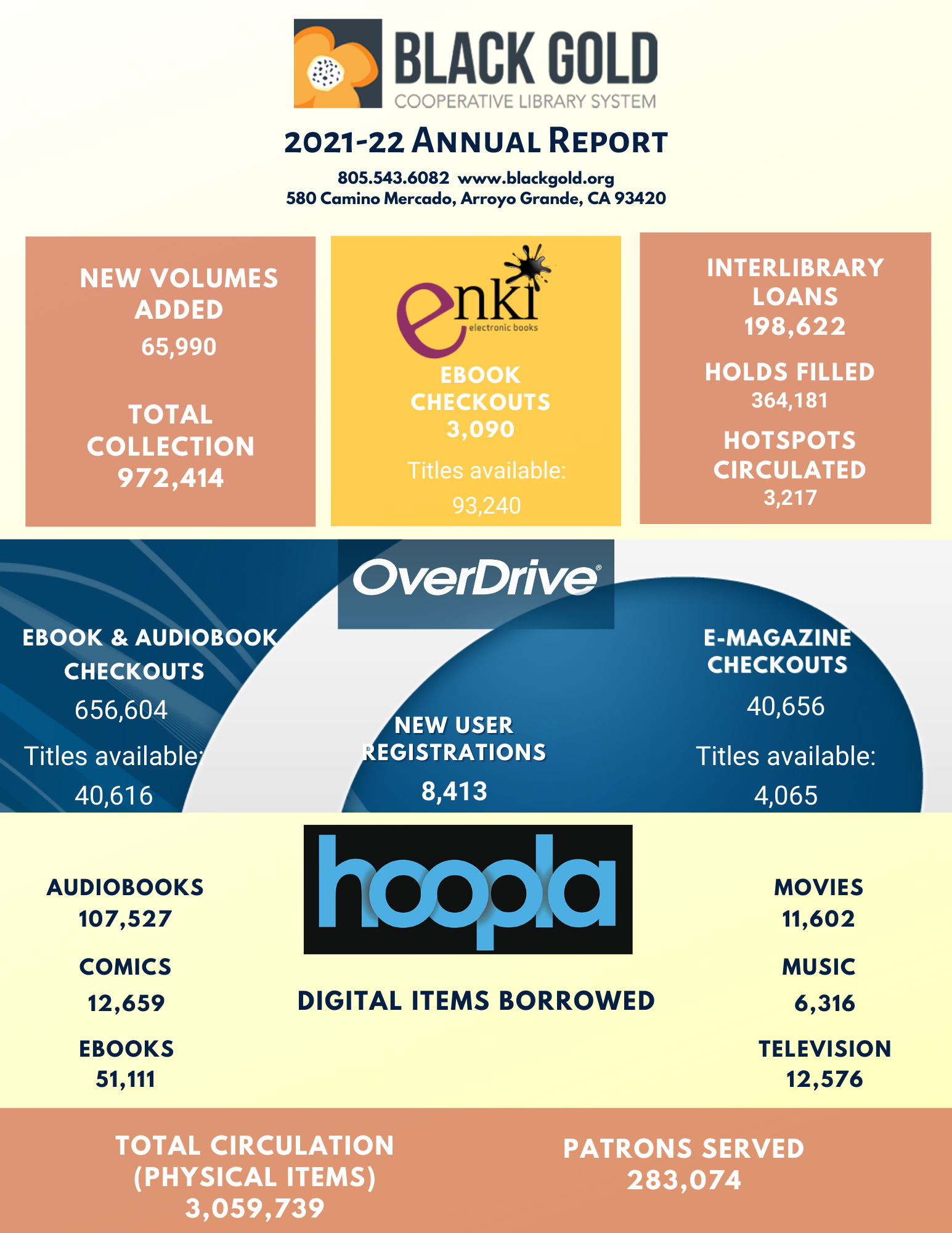 Our Mission
The Black Gold Cooperative Library System provides cost effective resource sharing and support, thus enabling member libraries to deliver optimal services to their respective communities.
Black Gold Vision Statement
Black Gold member libraries: collaboratively achieving our highest potential.
Adopted by the Administrative Council, July 12, 2012