Welcome to Black Gold's new ATS Operations website. Please watch this space for announcements, requests and general information.
Good day,
The Lompoc Library has a surplus table (90"x48"), metal frame with solid wood top available if your library can use it. Please contact me if you are interested. Bear in mind that we are unable to deliver it.
Lee Edie
L_Edie@ci.lompoc.ca.us
Lompoc Public Library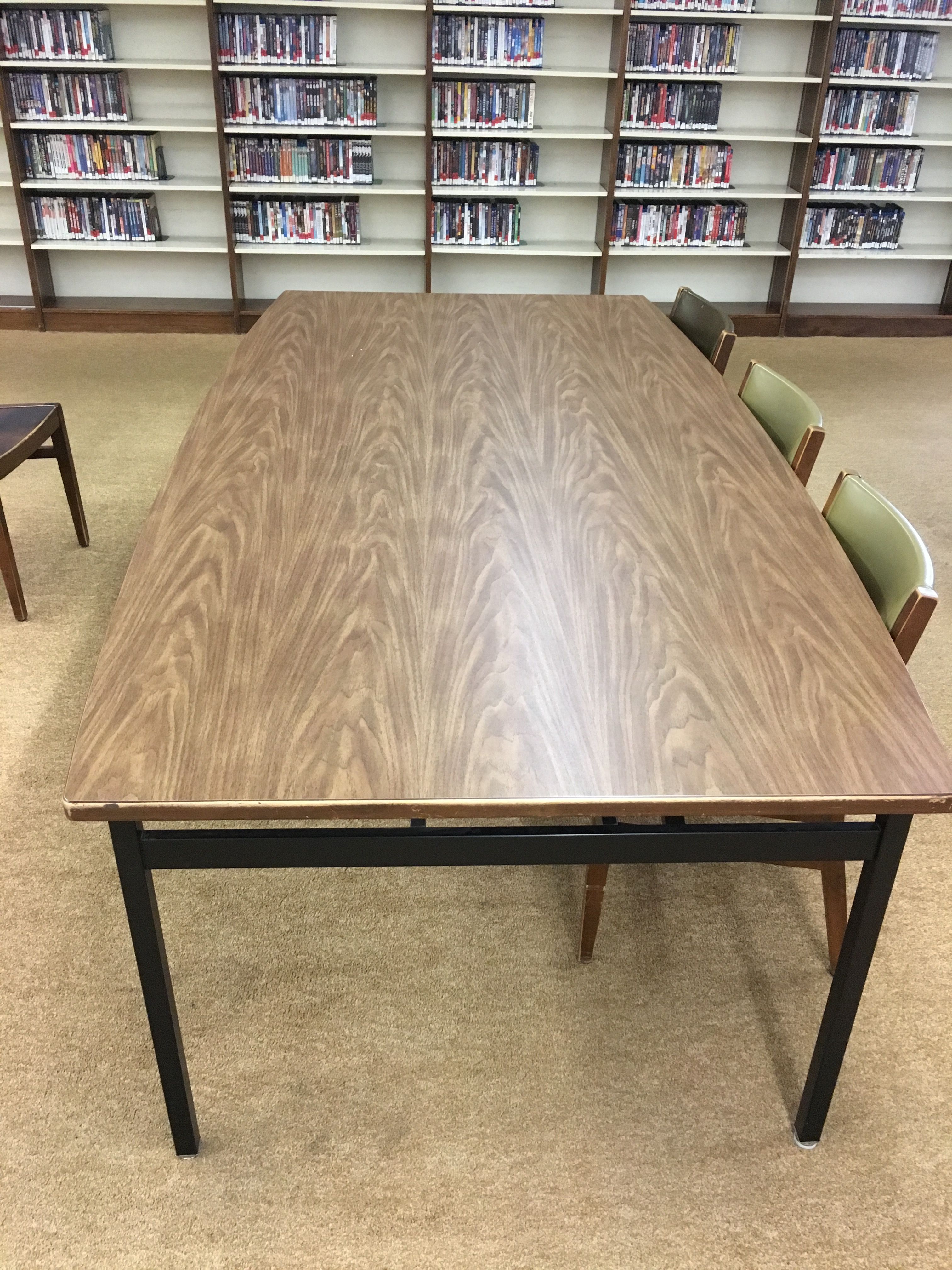 Click to enlarge
A Note from Maureen:
After almost 18 years, I will be retiring as Executive Director of the Black Gold Cooperative on June 7th. I've very much enjoyed working with so many of you over the years as we explored and moved forward with new projects, from new ILS's to the very popular additions of downloadable eBook and Audiobook collections. We've come a long way from the dumb terminals used as a PAC to the highly functional version we now use that has improved the patron experience by leaps and bounds. Public Internet wasn't known here when I arrived and now we have highspeed broadband in almost every library with hundreds of patrons using it daily. And one of my favorite projects, Digital Collections on Luna, shows many thousands of images from our region that might not otherwise be seen
My special thanks to the Black Gold staff that juggle so many tasks each day and continually add new projects of their own as the libraries evolve. It has been a pleasure working with each one of you.
We've seen so many changes and it is my hope that Black Gold will continue to move forward and adapt to the many challenges facing public libraries these days. I'll miss being a part of it but will look forward to seeing what comes.
My very best to you all,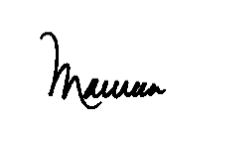 Materials for the Polaris Acquisitions training can be found under the Polaris tab. (Go to Polaris – Acquisitions at the top of the screen). Remember you must login to view page material.
State Library Cooperative System Report (May 10, 2019)
 

  

Meeting Calendar
July 10 – ATS Ops Committee Meeting (Webinar) – 10:00 am
July 19 – Administrative Council Meeting (SM) – 10:00 am
2017-18 Annual Report (click image to enlarge)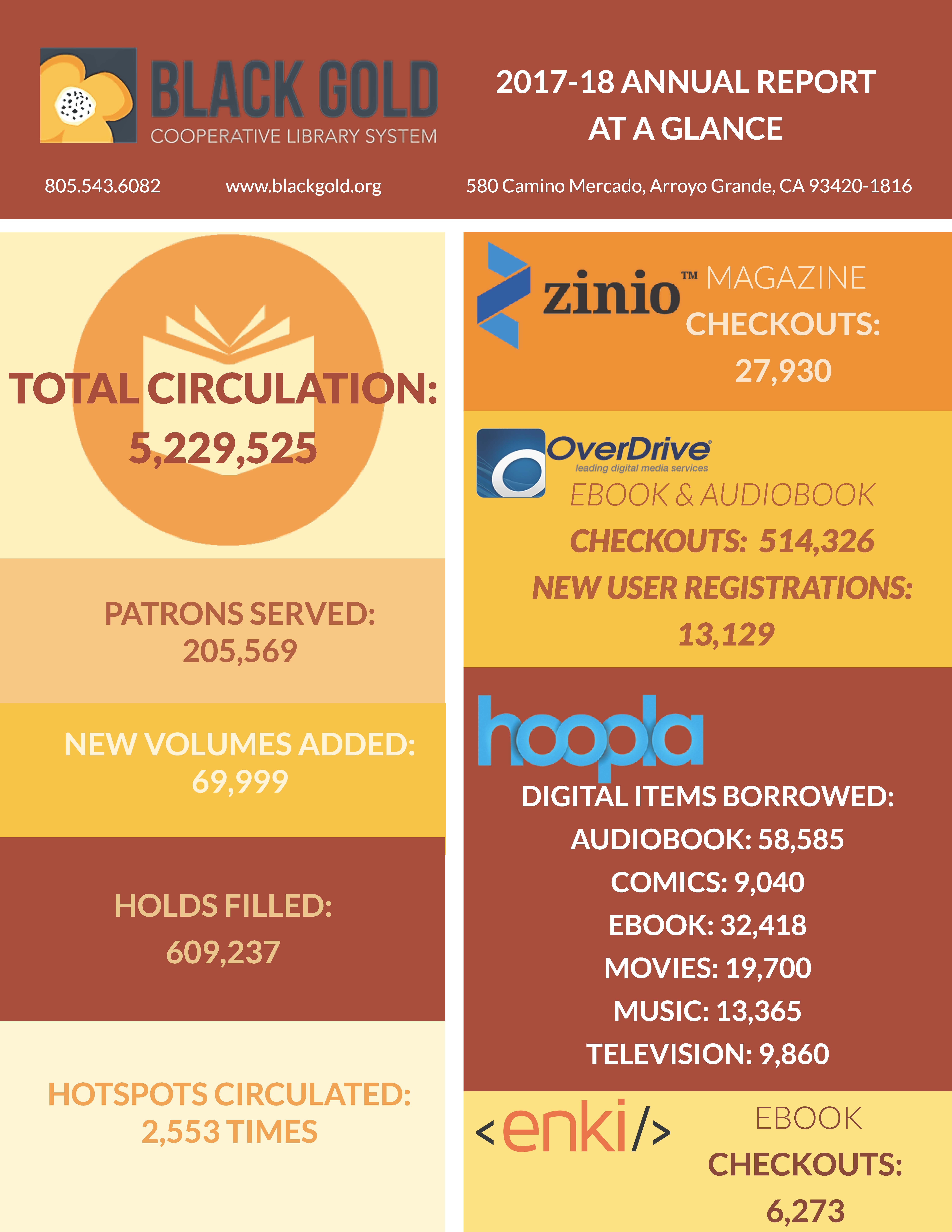 Our Mission
The Black Gold Cooperative Library System provides cost effective resource sharing and support, thus enabling member libraries to deliver optimal services to their respective communities.
Black Gold Vision Statement
Black Gold member libraries: collaboratively achieving our highest potential.
Adopted by the Administrative Council, July 12, 2012